BMW 5 Series: Technical data

Technical data BMW 530i engine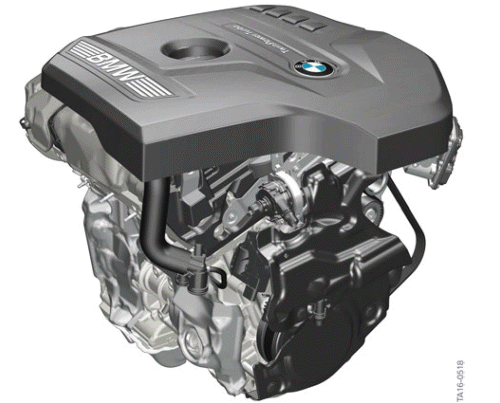 B46B20O0 engine in the G30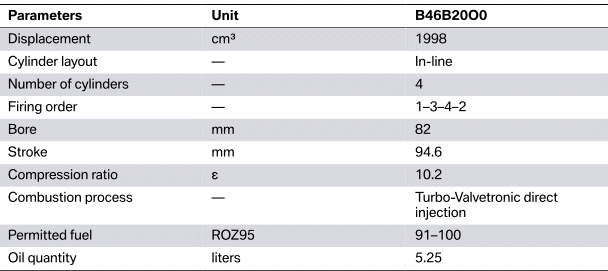 Engine highlights B46B20O0
List of the most important special features:
1. Direct rail injection system with 200 bar pressure.
2. 4th generation Valvetronic.
3. Twin-scroll turbocharger with electrical wastegate valve controller.
4. Intake air system with integrated charge air cooler.
5. Switchable coolant pump.
6. Heat management module.
7. Characteristic map-controlled oil pump with integrated vacuum pump.
Full load diagram

Full load diagram B46B20O0 engine
READ NEXT:
B58B30M0 engine in the G30 Engine highlights B58B30M0 List of the most important special features: 1. Direct rail injection system with 200 bar pressure. 2. Valvetronic 4th generation. 3. Heat man
N63TU2 engine in the G30 Engine highlights N63B44O2 List of the most important special features: 1. Map-controlled oil pump. 2. Engine temperature management Split-Cooling-Combined (SCC). 3. Engin
B46/B58 Engine System wiring diagram B68/B58 engine in G30 Digital Motor Electronics (DME) Electric fan Relay for electric fan Power distribution box, engine compartment Pinion starter Air con
SEE MORE:
Buttons in the vehicle Climate control functions Temperature Climate control operation Maximum cooling AUTO program Recirculated-air mode Air flow, manual Air distribution, manual SYNC program Defrost and defog window Rear window defroster Active seat ventilation Seat heating Opening the Climate m
General information The tire characteristics and tire inflation pressure influence the following: The service life of the tires. Road safety. Driving comfort. Fuel consumption. Safety information Warning A tire with too little or no tire inflation pressure may heat up significantly and sustain