BMW 5 Series: ParkNow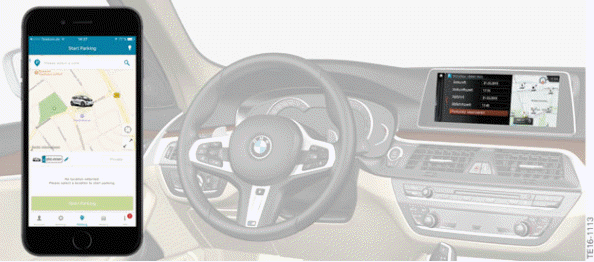 G30 ParkNow App.
ParkNow displays parking availability in the surrounding area and permits cash-less and ticket-less parking on the street and in multi-storey parking garage. The parking process can be started and ended via the controller with a start and stop function that is accurate to the minute. The parking process is automatically started and stopped in multi-storey parking garage on entrance and exit.
Access to the multi-storey car park is ensured either by number plate recognition or using the ParkNow customer card.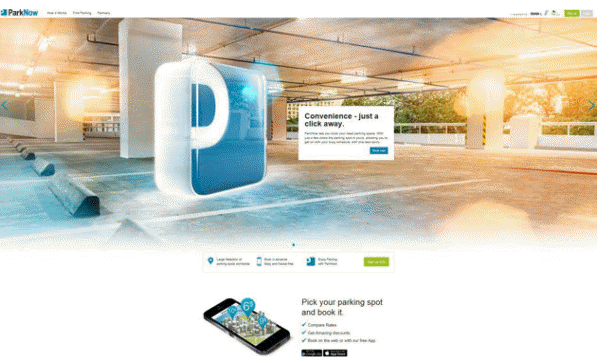 ParkNow web site
A distinction is made between the following parking processes in ParkNow:
Parking in metered on-street parking areas
Parking in multi-storey parking garage or underground parking garage
Reservation of a parking space in multi-storey parking garage
ParkNow is a function that can be used from the ConnectedDrive menu.
BMW is offering ParkNow for the first time in the G30; further vehicles will also be given the function later date.
The following vehicles will not have the ParkNow function:
BMW i models will not get ParkNow until a later:
I01 (November 2017)
I12 (March 2018)
ParkNow starts in the USA with the G30 however other BMW models will not get the function until March 2017.
Registration
ParkNow only works in the vehicle if an active ConnectedDrive contract (6AK BMW Online and BMW Apps) is ordered. However 6AK BMW Online and BMW Apps is standard equipment on the US version G30.
The driver must first register with ParkNow and ConnectedDrive and then link the two accounts in order to be able to use ParkNow. There are two options available for the registration process:
Registration with ParkNow and subsequent linking to the Connected Drive account.
Start ParkNow registration via Connected Drive.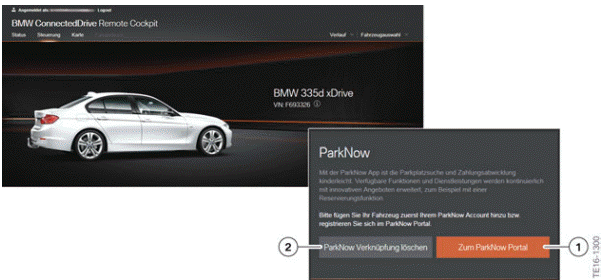 ParkNow registration via the ConnectedDrive portal
Delete ParkNow link
ParkNow portal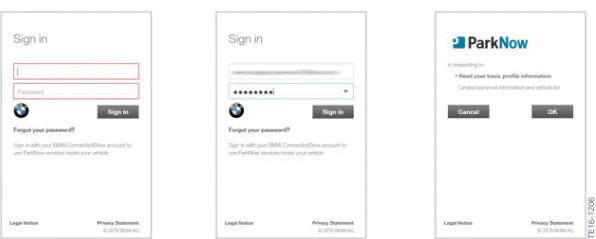 ParkNow logon via BMW ConnectedDrive Sign in
Payment data is specified during ParkNow registration. Available payment options are direct debit, credit card or PayPal.
READ NEXT:
ParkNow can also be used on a smartphone; the ParkNow app must be installed for this. ParkNow app Registration Select destination or parking zone Start parking Payment process Menu The ParkNow
Parking information is a new function in navigation. The parking information is called "On-Street Parking Information" in the vehicle menu. A probability of there being free parking spaces determine
SEE MORE:
Concept Active Protection prepares occupants and the vehicle for a possible accident in critical driving or collision situations. General information Active Protection consists of various PreCrash functions, which can vary depending on the equipment. The system is used to detect certain critical dr
Concept Contact the BMW Group Roadside Assistance if assistance is needed in the event of a breakdown. General information In the event of a breakdown, data on the vehicle's condition is sent to the vehicle manufacturer. There are various ways of making contact. Via a Check Control message. Call