BMW 5 Series: Overview
Buttons in the vehicle

Park assistance button

Panorama View
Cameras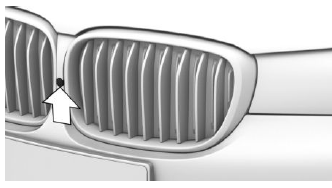 Front camera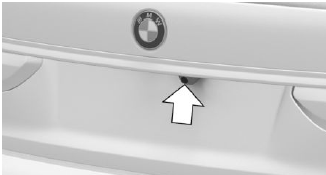 Rearview camera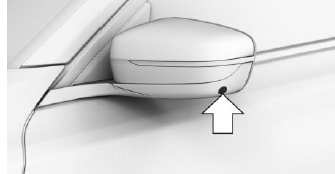 One camera is located at the bottom of each exterior mirror housing.
The image quality may be impaired by dirt on the camera lenses. If required, clean the camera lenses.
Switching on/off
Switching on automatically
The system is switched on automatically if selector lever position R is engaged when the engine is running. See Park Distance Control, PDC.
The camera perspective suitable for the respective driving situation is displayed.
Switching on/off manually

Press the park assistance button.
On: the LED lights up.
Off: the LED goes out.
The rearview camera cannot be switched off if the reverse gear is engaged.
Automatic deactivation during forward travel
The system switches off when a certain driving distance or speed is exceeded.
Switch the system back on, if needed.
READ NEXT:
Overview Function bar Selection window Side view Automatic camera perspective Movable camera perspective Camera image Rearview camera Selection window The individual camera perspectives can
General information More than one assistance function can be active at the same time. The following assistance functions can be manually activated: "Parking aid lines". "Obstacle marking". "Ca
Concept The system provides an early look at cross traffic at blind driveways and intersections. General information Road users concealed by obstacles to the left and right of the vehicle can only be
SEE MORE:
If a moving object is detected, which based on the current speed would be in the area in front of or behind the vehicle in approximately the next two seconds, a visual and acoustic warning is issued. When a Cross Traffic Alert Rear is issued, the LED in the mirror glass is also switched on. The
Concept This system reduces undesirable vehicle motion when using a dynamic driving style or traveling on uneven road surfaces. General information This enhances the driving dynamics and driving comfort depending on the road surface condition and driving style. Tuning The system offers several diffe