BMW 5 Series: Front passenger airbag
The purpose of the front passenger airbag is to reduce the risk of accident to the front passenger in the event of a front-end crash. The front passenger airbag is located in the dashboard. When the front passenger airbag expands, the dashboard tears open at defined points.
A two-stage gas generator is installed, which can be used to activate the stages at short or long time differences, depending on the severity of the crash detected and taking into consideration the seat position.
Furthermore, the front passenger airbag features an active vent valve.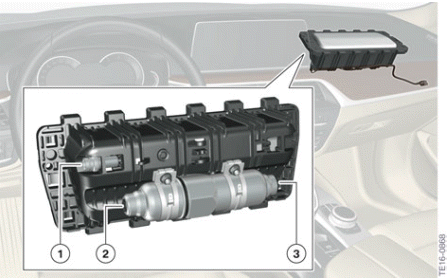 G30 Front passenger airbag in US version of vehicles
Ignition module for active vent valve
Ignition module, level 1
Ignition module, level 2
Knee airbag
Front driver & passenger
Knee airbags are installed on the driver's side and passenger's side to control the forwards displacement of the occupant(s) in the event of a head-on crash.

G30 knee airbag
Head airbag
Head airbags are installed in the G30 to protect the occupants' heads in the event of side collisions.
The head airbag extends from the A-pillar to the C-pillar and covers the entire area of the side windows. It expands between the occupants and side structure.
System features:
Extended covered area across all front and rear side windows
Protection of occupants from glass splinters
Covered area for different-sized occupants optimized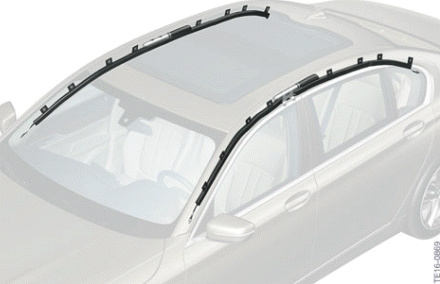 G30 Head airbag
Side airbag
As with all current BMW models, the side airbag at the front ignites out of the front seat backrest.
The side airbags and gas generators are accommodated in a plastic housing, the airbag module. This is installed in the front seat backrest and is concealed by the seat cover.
If activated, the side airbag emerges outwards from the backrest frame and spreads between the side structure and occupant.

It is important to ensure that no additional seat covers are fitted as they would greatly impair the function of the side airbag, or even immobilize it altogether.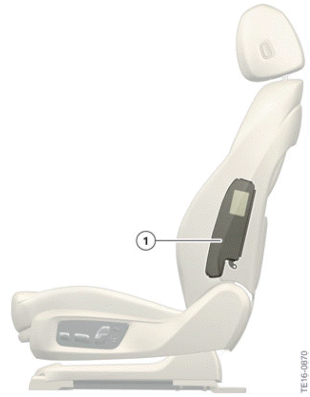 G30 side airbag
Side airbag
READ NEXT:
In the event of a front-end or rear-end crash or rollover, the automatic reel blocks the extension of the seat belt in order to restrain the occupants. The belt force limiter limits the load exerted
The airbag indicator light is located on the instrument panel. The airbag indicator light lights up and then goes out during the pre-drive check to signal readiness of the Advanced Crash Safety Modu
SEE MORE:
Concept The range of the high beams is increased and ensures an even better illumination of the road. General information When the high beams are switched-on, starting with a speed of approx. 37 mph/60 km/h, the laser high beams in the headlight are automatically switched on in addition to the LED h
Technical data BMW 530i engine B46B20O0 engine in the G30 Engine highlights B46B20O0 List of the most important special features: 1. Direct rail injection system with 200 bar pressure. 2. 4th generation Valvetronic. 3. Twin-scroll turbocharger with electrical wastegate valve controller. 4. Int