BMW 5 Series: WiFi hotspot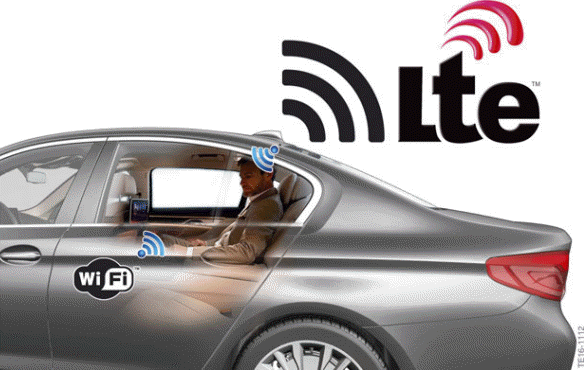 G30 WiFi hotspot
The BMW Internet optional equipment (OE 6AR) is no longer offered in the G30.
The WiFi hotspot (OE 6WD) provides the capability of using the internet in the vehicle.
The hotspot in the vehicle can be used for a fee once registered. The WiFi antenna is installed in the TCB2.
Provider
AT&T currently supports the hotspot for BMW.
WiFi antenna
The WiFi antenna for the WiFi hotspot is built into the TCB2. The two telephone antennas in the roof- mounted antenna are used for transmitting and receiving via LTE.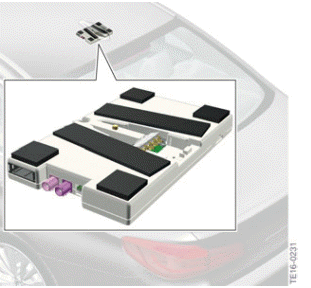 G30 Telematic Communication Box 2 (TCB2)
Selection
The following graphic shows how to select the hotspot from the menu.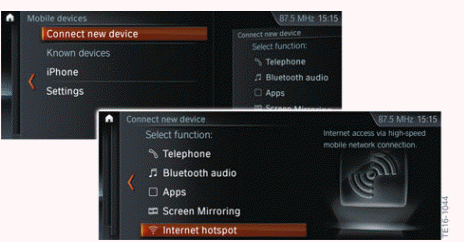 G30 Selecting the WiFi hotspot
READ NEXT:
General information The new BMW 5 Series with the development code G30 will be equipped with a further developed and optimized heating and air conditioning system. The heating and air-conditioning s
IHKA, 3/2-zone The climate control system is divided into two zones. The first digit "3" represents the individually adjustable temperature settings, the second digit "2" represents the zones in whi
SEE MORE:
Message The yellow warning light flashes and is then illuminated continuously. A Check Control message is displayed. It may not be possible to identify tire pressure losses. Measure A wheel without TPM wheel electronics, such as an emergency wheel, is mounted: have the wheels checked, if needed
Double-wishbone front axle in the G30 Support bearing Wishbone, lower Steering box Cross member Universal joint of steering shaft to steering gear Cast side section Strut Service opening Rear stiffening label Steering shaft Universal joint of steering shaft to steering column Triangle