BMW 5 Series: Steering wheel
Safety information
Warning
Steering wheel adjustments while driving can lead to unexpected steering wheel movements.
Vehicle control could be lost. There is a risk of accident. Adjustng the steering wheel while the vehicle is stationary only.
Electric steering wheel adjustment
General information
The steering wheel setting is stored for the driver profile currently in use. When the drive-ready state is switched on, the position is automatically retrieved if the function is activated for this purpose.
The current steering wheel position can be stored using the memory function.
Adjusting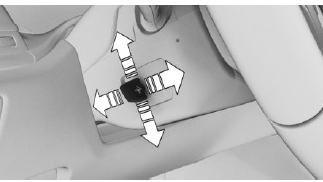 Move the steering wheel to the preferred height and angle to suit your seating position by pressing the switch.
Assistance getting in and out
The steering wheel temporarily moves into the highest position to make it easier to enter and exit the vehicle.
Heated steering wheel
Overview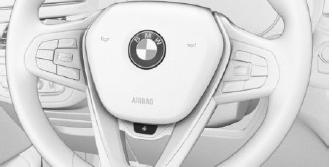 Heated steering wheel
Switching on/off

Press the button.
A Check Control message is displayed.
If the trip is resumed within approx. 15 minutes after an intermediate stop, the heated steering wheel activates automatically if the function was switched on at the end of the last trip.
READ NEXT:
Concept The following settings can be stored and, if necessary, retrieved using the memory function: Seat position. Exterior mirror position. Steering wheel position. Height of the Head-up Displa
Concept Depending on the program, the massage function ensures relaxed muscles and better blood circulation and can avoid fatigue. General information Eight different massage programs can be selected:
Overview Front Seat heating Rear Seat heating Switching on Press the button once for each temperature level. The maximum temperature is reached when three LEDs are lit. If the trip is continued w
SEE MORE:
Interior air quality The air quality in the vehicle is improved by the following components: Emission tested passenger compartment. Microfilter. Air conditioning system to control the temperature, air flow and recirculated-air mode. Depending on the equipment specification: Microfilter/activ
Concept Addresses, Points of Interest, and the current position can be stored as Favorites. Storing current position as a Favorite General information The current position can also be stored after entering a destination or via the interactive map, even while driving. Storing 1. Press the button on t