BMW 5 Series: Seat heating
Overview
Front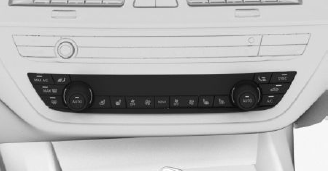 Seat heating
Rear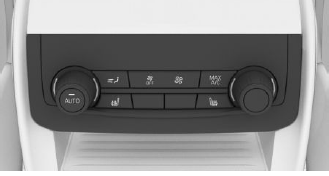 Seat heating
Switching on

Press the button once for each temperature level.
The maximum temperature is reached when three LEDs are lit.
If the trip is continued within approx. 15 minutes after a stop, seat heating is activated automatically with the temperature selected last.
When ECO PRO is activated the heating output is reduced.
Switching off

Press and hold the button until the bar display on the climate control display goes out.
Seat heating distribution
The heating action in the seat cushion and the seat backrest can be distributed in different ways.
Via iDrive:
1. "My Vehicle".
2. "Vehicle settings".
3. "Climate functions".
4. Select a menu item:
"Seat heating"
"Seat and steering wheel heating"
"Seat climate control"
"Seat climate / steer. wheel heating"
5. Select the desired seat, if needed.
6. Press the Controller and turn it to set the seat heating distribution.
READ NEXT:
Concept Integrated fans in the seat and armrest areas provide a comfortable seat temperature. Overview Active seat ventilation Switching on Press the button once for each ventilation level. The hig
Safety information Warning Unattended children or animals in the vehicle can cause the vehicle to move and endanger themselves and traffic, for instance due to the following actions: Pressing the St
SEE MORE:
The graphic below provides an overview of the main sensors used in the G30 for the Driver Assistance Systems and shows their installation locations. G30 Overview of sensors Control unit for radar sensor, right (RSR) (also known as Short Range Radar (SRR) in Technical Systems) KAFAS stereo came
Overview The buttons of the multifunction steering wheel in the G30 are unchanged compared to those in G12. Part of the assistance system is operated on the left side. Multimedia functions are operated on the right side. The version of the control panel installed on the left side (assistance sys