BMW 5 Series: Compartments in the doors
General information
There are storage compartments in the doors.
Safety information
Warning
Breakable objects, such as glass bottles or glasses, can break in the event of an accident or a braking or evasive maneuver. Broken glass can be scattered in the car's interior. There is a risk of injury or risk of damage to property. Do not use any breakable objects while driving.
Only stow breakable objects in closed storage compartments.
Steptronic transmission: storage compartment in the center console
Opening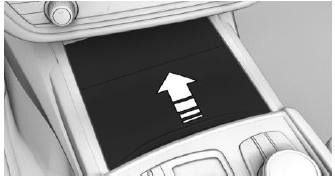 Push the cover forward until it engages.
Closing
Touch the cover on the handle bar. The cover closes.
Storage compartment in the rear center console
The back of the center console contains one or two storage compartments.
Center armrest
Front
General information
A storage compartment is located in the center armrest between the seats.
Opening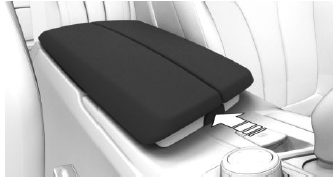 Press the button.
Closing
Press cover down until it engages.
READ NEXT:
Safety information Warning Unsuitable containers in the cup holders may damage the cup holders or be thrown about the car's interior in the event of an accident, an evasive maneuver, or forceful braki
Safety information Warning High gross weight can overheat the tires, damage them internally and cause a sudden drop in tire inflation pressure. Driving characteristics may be negatively impacted, redu
SEE MORE:
Technical functional description An electronic tire pressure label is being used for the first time at BMW. The tire pressure label sticker has been supplemented in the G30 by an additional user menu in the Central Information Display (CID). Tire pressures are changing constantly depending on tir
On the G30 the stratification for the driver/front passenger is not adjusted in the usual manner by the knurled wheels on the front dash panel. Instead, there is a menu button located in the center of the IHKA control panel. Pressing this button opens the IHKA menu in the CID. Once the menu is di