BMW 5 Series: DSC Dynamic Stability Control
Concept
Within the physical limits, the system helps to keep the vehicle on a steady course by reducing engine speed and by braking the individual wheels.
General information
DSC detects the following unstable driving conditions, for instance:
Fishtailing, which can lead to oversteering.
Loss of traction of the front wheels, which can lead to understeering.
Safety information
Warning
The system cannot serve as a substitute for the driver's personal judgment in assessing the traffic conditions. Based on the limits of the system, it cannot independently react to all traffic situations. There is a risk of accident. Adjust driving style to traffic conditions. Watch traffic closely and actively intervene where appropriate.
Warning
When driving with a roof load, for instance with roof-mounted luggage rack, the vehicle's center of gravity is higher, which increases the risk of the vehicle tipping in critical driving situations.
There may be a risk of accident or risk of damage to property. Do not deactivate DSC Dynamic Stability Control when driving with roof load.
Overview
Button in the vehicle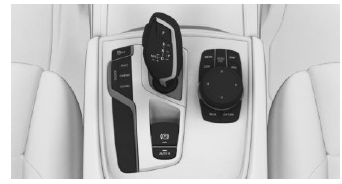 DSC OFF
Deactivating/activating DSC
General information
When DSC is deactivated, driving stability is reduced during acceleration and when driving in curves.
To increase vehicle stability, activate DSC again as soon as possible.
Deactivating DSC

Hold the button down until DSC OFF is displayed in the instrument cluster and the DSC OFF indicator light is illuminated.
Activating DSC

Press the button.
DSC OFF and the DSC OFF indicator light go out.
Display
In the instrument cluster
When DSC is deactivated, DSC OFF is displayed in the instrument cluster.
Indicator/warning lights

The indicator light lights up: DSC is deactivated.

The indicator light flashes: DSC controls the drive and braking forces.
The indicator light lights up: DSC has malfunctioned.
READ NEXT:
Concept DTC is a version of the DSC Dynamic Stability Control where forward momentum is optimized. The system ensures maximum headway on special road conditions or loose road surfaces, for instance u
Concept xDrive is the all-wheel-drive system of the vehicle. The interaction of xDrive and DSC Dynamic Stability Control further optimizes traction and driving dynamics. xDrive variably distributes t
SEE MORE:
Why can the current position not be displayed? The vehicle is located in an unrecognized region, is in a poor reception area, or the system is currently determining the position. Reception is usually best when you have an unobstructed view of the sky. Why does destination guidance not accept
General information After the mobile phone is connected once to the vehicle, the mobile phone can be operated using iDrive and the steering wheel buttons. Connecting the mobile phone via passkey entry Via iDrive: 1. "My Vehicle". 2. "iDrive settings". 3. "Mobile devices". 4. "Connect new device".