BMW 5 Series: Vehicle tool kit, Wiper blades
Vehicle tool kit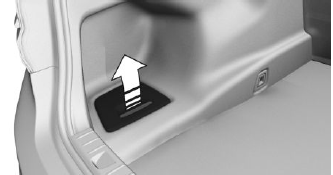 The onboard vehicle tool kit is located in the left storage compartment of the cargo area.
Wiper blades
Safety information
NOTICE
The window may sustain damage if the wiper falls onto it without the wiper blade installed.
There is a risk of damage to property. Hold the wiper firmly when changing the wiper blade. Do not fold or switch on the wiper without a wiper blade installed.
NOTICE
Folded-away wipers can be jammed when the hood is opened. There is a risk of damage to property. Make sure that the wipers with the wiper blades mounted are folded down onto the windshield before opening the hood.
Replacing
1. To change the wiper blades, fold up the wiper arms.
2. Lift the wiper all the way off of the windshield.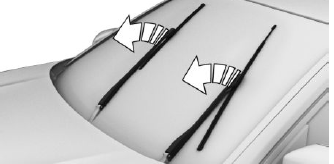 3. Press the button, arrow 1, and pull out the wiper blade, arrow 2.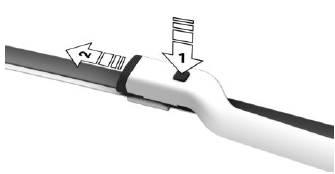 4. Insert the new wiper blade and press it on until it you hear it snap into the holder.
5. Fold down the wipers.
READ NEXT:
General information Lights and bulbs Lights and bulbs make an essential contribution to vehicle safety. Some items of equipment use light-emitting diodes installed behind a cover as a light source.
General information The battery is maintenance-free. More information about the battery can be requested from a dealer's service center or another qualified service center or repair shop. Safety info
General information The fuses are located at different places in the vehicle. Safety information Warning Incorrect and repaired fuses can overload electrical lines and components. There is a risk of f
SEE MORE:
System wiring diagram Horns Horn, left Horn, right Relay in the Body Domain Controller Body Domain Controller (BDC) Steering column switch cluster (SZL) Signal path of horn: When the horn is pressed the signal is received by the steering column switch cluster (SZL). The SZL sends the in
B46/B58 Engine System wiring diagram B68/B58 engine in G30 Digital Motor Electronics (DME) Electric fan Relay for electric fan Power distribution box, engine compartment Pinion starter Air conditioning compressor CAN terminator 6 CAN terminator 5 CAN terminator 4 Body Domain Controller (