BMW 5 Series: Adding engine oil
General information
Only add engine oil when the message is displayed in the instrument cluster. The quantity to be added is indicated in the message shown on the Control Display.
Only add suitable types of engine oil.
Safely park the vehicle and switch off drive-ready state before adding engine oil.
Take care not to add too much engine oil.
Safety information
Warning
Operating materials, for instance oils, greases, coolants, fuels, can contain harmful ingredients.
There is a risk of injuries or danger to life. Follow the instructions on the containers. Avoid the contact of articles of clothing, skin or eyes with operating materials. Do not refill operating materials into different bottles. Store operating materials out of reach of children.
NOTICE
An engine oil level that is too low causes engine damage. There is a risk of damage to property. Immediately add engine oil.
NOTICE
Too much engine oil can damage the engine or the catalytic converter. There is a risk of damage to property. Do not add too much engine oil. When too much engine oil is added, have the engine oil level corrected by a dealer's service center or another qualified service center or repair shop.
Overview
The oil filler neck is located in the engine compartment.
Adding engine oil
1. Open the hood.
2. Open the lid counterclockwise.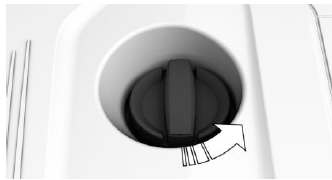 3. Add engine oil.
4. Close the lid.
READ NEXT:
General information The engine oil quality is critical for the life of the engine. Only add the types of engine oil which are listed. Safety information NOTICE Oil additives can damage the engine. Th
General information Coolant consists of water and additives. Not all commercially available additives are suitable for the vehicle. Information about suitable additives is available from a dealer's s
BMW maintenance system The maintenance system indicates required maintenance measures, and thereby provides support in maintaining road safety and the operational reliability of the vehicle. In some
SEE MORE:
In vehicles with the Side Collision Avoidance (included in Active Driving Assistant Plus, optional equipment OE 5AT), the driver is assisted by another measure known as "active steering intervention". If the driver does not react to the warning issued by the Lane Departure Warning system an
Concept Many radio stations broadcast both analog and digital signals. General information When setting a station with a digital signal, it may take a few seconds before the station plays in digital quality. Information about HD Radio stations whose station name ends with ...HD or with ...HD1: In a